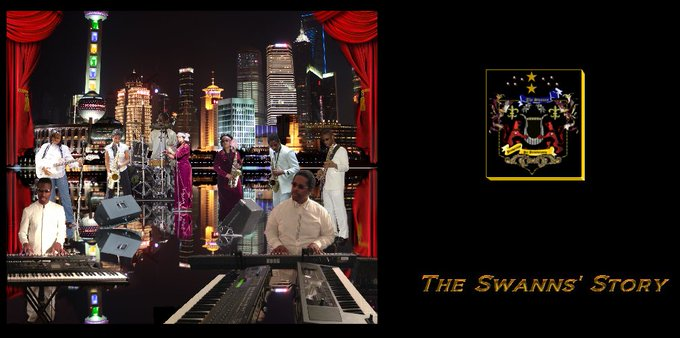 Click the pic to read all about (the band) the amazing Swanns!
Breakthrough - The Swanns latest single. Available on Apple Music and itunes... Have a free listening here

'The Swanns' - The talented musical family. This is their touring limousine. This band's music is on sale in many countries all over the world! Click their name to check out their website and learn all about the amazing Swanns.
Available on Amazon - On Amazon's 100 best sellers list for four years.

Come along. Follow Harvey Swann Sr. on his journey in this true story of his life as a 100+ words per minute speedster. After struggling to type 35 to 45 words per minute, he developed a technique that transformed him into a 100+ words per minute speedster. Since then, he has been clocked as high as 110+ words per minute. Go on this journey with him to Washington, D.C., Baltimore, New Jersey and New York as you read his story and learn how to become a typing speedster. In addition to sharing with the reader how to type at such speed, he tells of some of the adventures in which he found himself as a result of this unique skill.

Available on Amazon - Add this little gem to your book collection/selection.

Book Reviews - (Click Here)